Chef Jamie Zelko of Zelko Bistro in Houston was recently awarded two new titles to add to her growing list of culinary achievements.  Aside from accepting the invitation to be Texas Wine and Trail Magazine's Texas Two Taste Chef, Zelko was named July Cadillac Culinary Masters and Best Chefs America 2013.
ABC-13 and Cadillac joined together in a program dedicated to recognizing Culinary Masters in the Houston area. This partnership was created in an effort to pay tribute to Houston's finest chefs.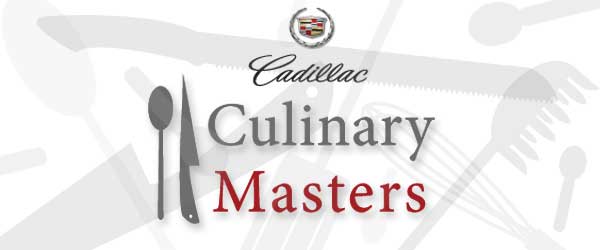 To qualify for this prestigious honor, Chefs must meet the criteria established by a panel of judges. Each month, the selected chef features a 'Cadillac Culinary Masters' inspired menu with proceeds benefiting the Houston Food Bank.
As our Texas Two Taste Chef, Zelko honored her commitment and native roots by pairing two Texas wines with her 'Cadillac Culinary Masters' tasting menu.  One of her first courses is a caprese salad consisting of fresh mozzarella, local Beefsteak tomatoes, fresh garden basil, with 25 Year Balsamic Vinegar, TX Hill Country Sola Stella Olive Oil
Chef Zelko will pair the Tranquilo Cellars "Tranquilo" Texas Red Table Wine, 2010 from Lubbock, Texas as the wine of choice for this salad.
As one of several second courses, Chef Jamie Zelko is serving baked Verlasso Salmon – sustaining aquaculture ethics, with seasonal greens, caramelized fennel, and Meyer lemon aioli. This course will pair with McPherson Cellars El Sueno, Tempranillo.
Chef Jamie Zelko opened Zelko Bistro in 2010 with the vision of a sustainable, community driven restaurant concept, offering New American comfort food and wines chosen to pair perfectly with the entire Bistro menu. The Heights community and Zelko are the perfect combination for comforting American fare. "In respect to our locals we maintained the curb appeal and nostalgia in a 1920's bungalow. By preserving the heritage of early Houston, we have continued evolving with our neighborhood, bringing positive attention to its historicism & businesses and recently started a Heights Honey Project through Natural Beekeeping." Chef Zelko, and Zelko Bistro have been awarded numerous accolades since their doors opened, including "Best New Texas Restaurant," by Texas Monthly,  "Sustainable Chef," by StarChefs.com, and "Best Restaurant Wine List," by the Houston Press.
Foodies and Texas wine enthusiasts can flock to Zelko Bistro the entire month of July to enjoy the Cadillac Culinary Masters Menu prepared and perfectly paired by Chef Jamie Zelko. A portion of the proceeds will go to benefit the Houston Food Bank.  Other Cadillac Culinary Masters Menu items include:
Zelko's Caesar Salad: Award Winning with Romaine Greens, Emulsified Caesar Dressing, Microplaned Parmesan Reggiano, Herbed Croutons, Lemon Zest
Seasonal Watermelon Gazpacho:  Combination of Roasted Red Peppers, Local Stone Fruit, Watermelon with Housemade Bread
Seared Market Catch: Braised Citrus Confit with Carrots, Parsnips, Toasted Cumin, Simple Grains, Honey-Lemon Balm
The Pork Belly:  Braised and Seared with Purple-Hull Peas, Celeriac Puree, Scallions, Granny Smith Apple Slaw
Orange Crème-cille Cheesecake:  Raw Honey, Blood Orange Lacquer, Crème Friache
Cheese Board:  Chef's Selection of Local Cheeses, HHbee Project Honeycomb, Fresh Breads & Seasonal Berries, paired with Secco Moscato Bubbles, Italy 
Zelko Bistro  705 E. 11th Street, Houston Heights, Texas 77008 (713) 880 – 8691